Algordanza Singapore appointed BDC® as their PR and Creative Agency for its launch event in 2010. Algordanza Singapore is the official partner of Algordanza International, delivering the highest quality Memorial Diamond.

Challenge
By transforming the extracted carbon from cremated ashes or hair, Memorial Diamonds are great ways to remember our loved ones. However, this unique bereavement service might not be popular in a conservative Asian market like Singapore. As such, there is a need for a new appeal that does not compromise Asian beliefs.
Solution
BDC®'s PR angle and Brand Positioning was to use emotional narratives; we conceived a unique and refreshing concept, which focuses on the remembrance of our loved ones. Through researches and creative visual elements that featured the props from the 1960s, BDC® created a brand new concept that will appeal to the needs of the Asian market.
Results
The new appeal and concept accurately addressed the emotional needs of the target audience. With BDC® tactful PR approach, brand positioning to suit Singapore and Asian market, creative design props and event organising, Algordanza Singapore was successfully launched on 10th March 2010 at the Goodwood Park Hotel. A full turn-out of exclusive guests and media reporters grace the event and it was featured in 2 articles on 11th March 2010; a Half-Page Full Colour Editorial in The Straits Times Home and MyPaper. It was then followed by another 2 articles; April 2010 Lifestyle Magazine and 26th September 2010 Sunday Times Home. BDC® efficiently attracted potential customers to this unconventional bereavement services.

We are grateful for BDC® in supporting our event. BDC® has truly revolutionized the industry of creativity and management services. Algordanza Singapore highly recommends BDC® and will continue to work with them in the future.
Algordanza Singapore PR Campaign and Product Launch
Artefacts / Exhibits for PR Campaign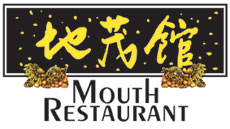 BDC® is proud to be the web designer and Chinese New Year marketing collateral designers of Mouth Restaurant, one of the best and oldest teahouses in Singapore. When the management of Mouth Restaurant embarked on the brand new Mouth@Work Restaurant, BDC® was commissioned again to be part of this exciting branding project.
Challenge
Mouth@Work is envisioned to be a new concept store, targeted at a new market segment-the younger diners. The challenge was to break away from the traditional Chinese restaurant look and feel, to a modern & hip eatery with a pinch of attitude. Being a concept store, it would need a recognisable icon on its own.
Solution
Our creative team proposed several revisions of this new identity, and the final logo displays a pair of desirable, RED HOT LIPS that captivitates the attention of passer-bys. A series of brand posters were designed to portray this sexy and chic ATTITUDE. Situated at a major road in Bugis, where there is a vibrant community of young designers and savvy white-collar workers, this location is an awesome place to hit their target audiences, and position Mouth@Work as the choice restaurant of young consumers.
Results
This logo definitely leaves an impression of the Mouth@Work brand. The cosy interior with its wall murals and brand posters has attracted traffic to the store since its soft launch in May 2010. Paired with their sumptous variety of noodles, dim sum and desserts, this branding and design campaign continues to draws young patrons who give compliments to the whole experience at Mouth@Work.
Mouth@Work Restaurant (Environmental Design & Consultation for both interior and exterior)
Mouth@Work Restaurant (Environmental Design & Consultation for both interior and exterior)
Restaurant Interior Wall Mural

Youcan Foods International is an ice-cream and frozen food manufacturer and distributor based in Hangzhou, China. In November 2004, Youcan was listed on the main board of the Singapore Exchange Securities Trading Limited. At the introductory stage of Youcan's brand to Singapore, BDC® was heavily involved in the product launch and public relations. Till date, BDC® continues to serve Youcan as their branding and design consultant, maintaining their website and designing their annual report on a yearly basis.


Challenge
After Youcan's IPO launch in Singapore, brand building became the key objective of the group for entry into the brand-conscious consumer market in Singapore.
Need for transforming Youcan's collateral and packaging into an international look.
Solution
In mid 2006, BDC® was commissioned for Youcan's corporate identity design and marketing collateral for their product launch in the Singapore market.
Results
A revamped logo.
Revamped corporate brochure.
Website that even features a daily share update for investors reference.
The new international look is in line with Youcan's vision utilize the Singapore market as a springboard to expansion plans in Southeast Asia.


Challenge
Having met with Singapore's stringent health and safety regulation, Youcan's ice-creams were approved for sale in Singapore.
Consumers have a rising concern for safety and hygiene of foods manufactured in China, which had to be dealt with before the product launch.
Solution
BDC® organized a trip for media representatives to visit the Youcan's plant in Hangzhou and witness their stringent ISO certified production processes.
Other media personnel who were not available for the Hangzhou trip were invited for a media tasting session at Hotel Intercontinental for them to sample the new range and interesting variety of Youcan's ice-cream.
This product range was kicked off in June 2006.
Results
Articles of this trip was reported in prominent local newspapers and magazines, including Lianhe Zaobao, Lianhe Wanbao, Today, 8 Days and U-weekly.
Youcan was also featured in a private interview in Singapore with The Straits Times.
BDC® defined the new look for this launch, handling various design projects such as:
• Packaging for Single pack ice-cream.
• Packaging for Multi pack ice-cream.
• Product catalogue.
• Corporate brochure.
• Banners.
• Promotional booth design.
• Event backdrop.
• Posters.
The new international look is in line with Youcan's vision utilize the Singapore market as a springboard to expansion plans in Southeast Asia.
Media Tasting at Hotel Intercontinental


Challenge
The varieties of ice-cream flavors was targeted from young children to students and families.
Youcan wanted the opportunity for this targeted audience to sample their products.
Solution
In July 2006, at IMM shopping centre, a Hi-5 event attracted a crowd of parents with their young children who supported the Australian children's musical group.
BDC® organized the sponsorship of Youcan's ice-cream products, and designed the promotional booths and product banners.
BDC® designed a series of posters placed along the escalators of the City Hall MRT Interchange.
In August 2006, seizing the opportunity on Singapore's National Day and the crowds who were on their way to watch the National Day Parade, BDC®secured a space the nearby Kallang MRT station, and organized a roadshow for Youcan to sponsor their ice-cream to their targeted consumers.
Results
This sponsorship event raised the awareness if Youcan's brand and ice-cream products which was popular among the young Hi-5 fans.
This campaign was targeted to the mass market, raising Youcan's brand exposure due to the high traffic of commuters in this busy train station.
The roadshow was a success, with huge crowds formed by mostly families, who sampled Youcan's ice-cream.
Posters of the various ice-cream flavours was also exposed to the huge volume of bypassing audiences.
Hi – 5 Event Sponsorship at IMM
Product Sponsorship at Kallang MRT on National Day


Challenge
Youcan seeks to further enhance brand recognition and source for another distribution stream to widen their target audience and customer base.
A tiered distribution network gives rise to ad hoc demands for marketing collateral.
Solution
Due to the increasingly adventurous and diverse Singapore palate, Youcan and Chen Fu Ji, a luxurious fried rice restaurant innovated an exquisite rice cake ice-cream dish.
BDC® designed the banners and event backdrops for this PR event.
BDC® acts as their marketing and design arm for all requests from distributors and retailers for mailers and brochures for their promotional activities.
Results
An increase interest in Youcan's most sellable product "Silk Slice" and repositioning it together with a reputable restaurant.
Maintained consistency in Youcan's brand image and corporate identity.
Joint Promotion with Chen Fu Ji